ADERANS SINGAPORE
ABOUT US
ADERANS' HISTORY
SOLID BRAND REPUTATION
Established in 1969, Aderans Co., Ltd, is a comprehensive provider of hair-replacement products and hair-related services for men and women. The Company maintains Japan's leading brand of custom-made hair-replacement products for both sexes and has also built a solid presence in the global women's fashion wig market through Fontaine Co., Ltd in Japan, René of Paris & General Wig in USA, Camaflex in France, Trend Hair Supplies In United Kingdom, and Carl M Lundh in Sweden.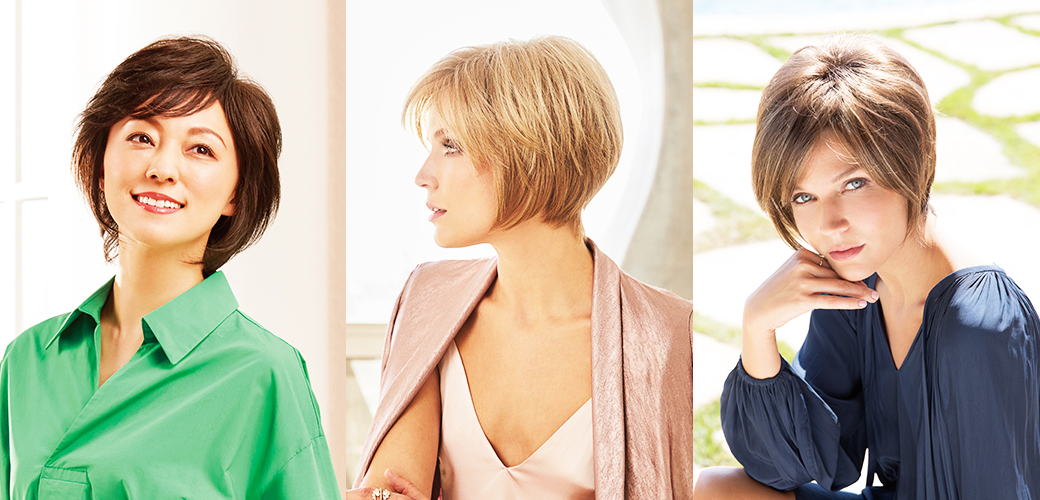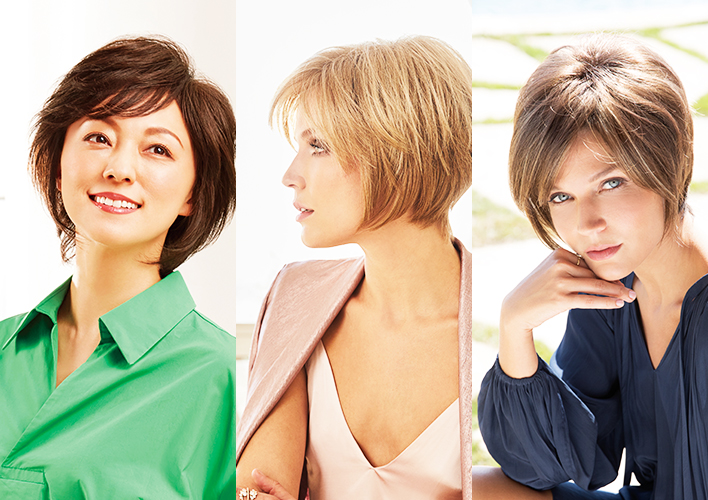 GLOBAL PRESENCE
Aderans heads a group of 28 consolidated subsidiaries – three operating in Japan and twenty-five overseas – which together employ more than 5,400 people.
COMPREHENSIVE ARRAY OF PRODUCTS AND SERVICES
Augmenting the mainstay custom-made wigs for men and women is a rich selection of complementary products and hair-related services. Seeking to cement a position at the forefront of the hair-transplant and hair-growth markets, Aderans has reinforced their presence in the U.S. hair-transplant business with promising research and development on hair regeneration. This move underpins the steady expansion of the Group operations beyond wigs and hair-replacement products to hair-growth treatments and therapeutic remedies.
ADERANS SINGAPORE PTE LTD
Established in 2002 as a wholly-owned subsidiary company, Aderans Singapore bought the existing Fortune Wigs by Aderans to run its retail operations. At the same time it opened a stand-alone hair centre for individual client consultations, fitting of custom-made wigs and hairpieces, as well as hair support / hair spa services. Located at 360 Orchard Road #02-03/04 International Building, the spacious hair centre is well-equipped with private full-service rooms.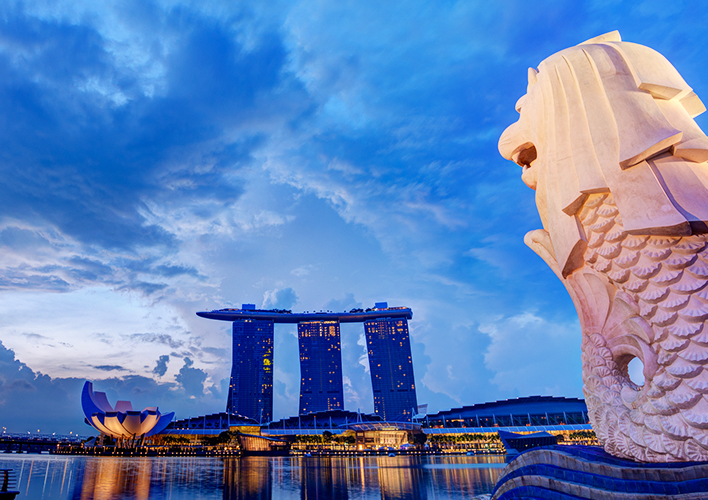 Undoubtedly the signature Aderans service is providing men, women and children who have problems with hair loss due to some physical health/ ailments, or hereditary state. With almost 40 years of experience in the hair-care industry, the expert Japanese-trained staff are able to guide and offer clients the best options available for their individual needs. These include a free try-on or fitting of hair pieces most suitable for them, lending them some confidence to the effectiveness of the process. Aderans hair pieces are fashioned from either real human hair, or the superlative option of Cyberhair®; both available in a large assortment of colours, styles and textures. Upon confirmation of a hair piece, clients go through a thorough and precise fitting process which starts with a resin mould that is specifically marked and measured for them. This is then air-couriered to the regional Aderans factory where the hair piece is individually cut, hand-woven, sewn and finished as per order. On completion after some four to six weeks, the finished hair piece is flown back here where is it fitted and trimmed to perfection on the client. Advice and instructions are given on how to care for and maintain the hair piece.
ADERANS PHILOSOPHY
At Aderans, we don't just sell products, we try to understand and provide answers to our customers' needs and concerns through counselling. A counsellor may direct the conversation to ask a customer about his or her hobbies and interests, or even future dreams, in order to respond to a problem, whether it may concern hair or something much deeper. It is the bonds that counsellors develop with customers that allow them to offer a total approach to their wellness. Besides being specialists in the field of hair care, Aderans counsellors are equally concerned about the inner health of their clients. It is the one-on-one counselling that distinguishes Aderans as a company that truly cares about their clients, both with their hair care needs and with their overall well-being.
CUSTOMER CONSIDERATION
We understand that it takes a lot of courage for our customers to contact us and subsequently place their trust in us. That is precisely why we make every effort to understand the customers' perspectives and always take that into consideration when addressing their concerns. Consider this: A child who had stopped attending school because of a problem with hair loss, opened his heart to one of our counsellors, and began attending school again. Someone else got married after receiving counselling. Another found new vigour for work. And yet another began to enjoy dressing up. We listen to everything a customer shares with us, continually trying to understand their needs and build a relationship of trust. At Aderans, we believe this to be genuine customer consideration. We take great measures to ensure our customer's privacy, such as providing separate rooms for individual counselling and not mentioning our company name when making contact with the customer via telephone.
CUSTOMER CARE
The attention that we give our customers does not end with the sale of a product or providing a hair care service, in fact, this is just the beginning of the relationship. With over 70 percent of our staff engaged in after-sales and service, which includes not only product maintenance but also coiffuring and follow-up counselling, we feel confident that our customers' needs are not only met, but exceeded. Our staff members undergo rigorous training and are continually improving their abilities through participation in technical contests, always striving to provide the customer the highest quality care available. Reaching out to the customer, supporting their needs through our expertise, and following up with the customer after the sale, are just some of the ways we truly reach out to the customer, converting our beliefs into concrete results.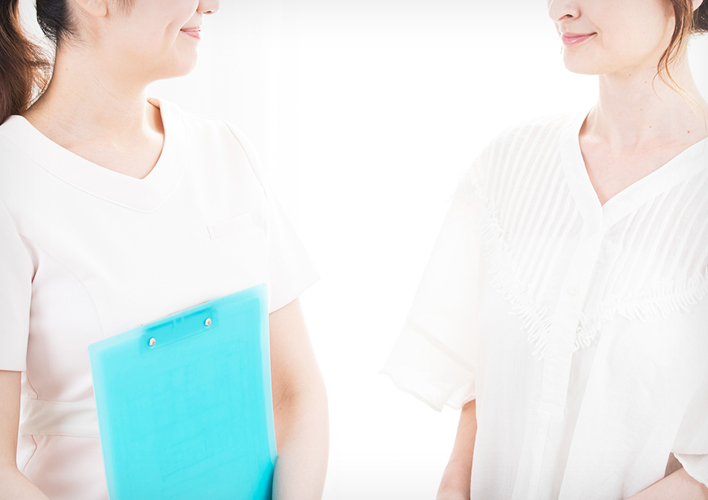 PROFESSIONAL SERVICES
At Aderans, we understand there are different requirements and expectations from each customer, thus, in order to satisfy customers' needs. We have various types of custom-made hair-pieces, to suit both our male and female customers to ensure customer satisfaction. Apart from our hair replacement services, we also provide hair spa services to rejuvenate hair damaged by chemicals from hair perming and colouring, rebonding, etc., and hair support services to enhance scalp and hair health as well as to treat hair loss problems. Our products are guaranteed of superior quality.