Consultation
process
For those considering purchasing a medical wig,
we will now introduce the process from
consultation until purchase.
Consultation process
I want to try on a wig at a store now
I want you to come to my house or hospital roomI want a consultation over the phone
You can search online for a store near you
First of all, please contact us
For hair loss resulting from anticancer medication, we recommend starting preparations before beginning treatment, as it is necessary to get adjusted to your wig. According to your request, we can also visit your home or hospital room, so please feel free to contact us.
Medical-related wigs HOTLINE65-6735-9696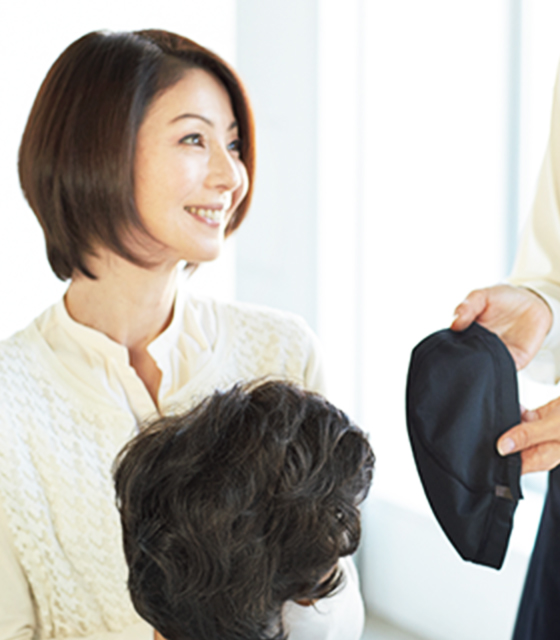 Feel free to pick up the wigs and try them on
After listening to your desired style, we will propose a hairstyle that best matches your features.
We encourage our customers to pick up the wig, try out various types and confirm the fit, so that even first time wig users can have a worry-free experience. We will also provide instruction on how to maintain your wig.
We will find the perfect wig for you
Our experienced staff will provide complete support.
Find a wig you like, while enjoying a range of hairstyles.
We also offer a thorough support system after your purchase so you can rest at ease.
For details, please check our "Complete Support"page.