MEN'S SERVICE
ADERANS'S
TECHNOLOGIES
POINT01: Hairline
Seamlessly joined with your skin. Incredibly Natural.
The hairline is crucial for an overall natural finish. For a seamless integration, Aderans has developed an artificial skin so fine and thin that it merges with your own skin smoothly, even along the edges and curves. Very fine hair is used along the hairline to mimic the natural baby hair there.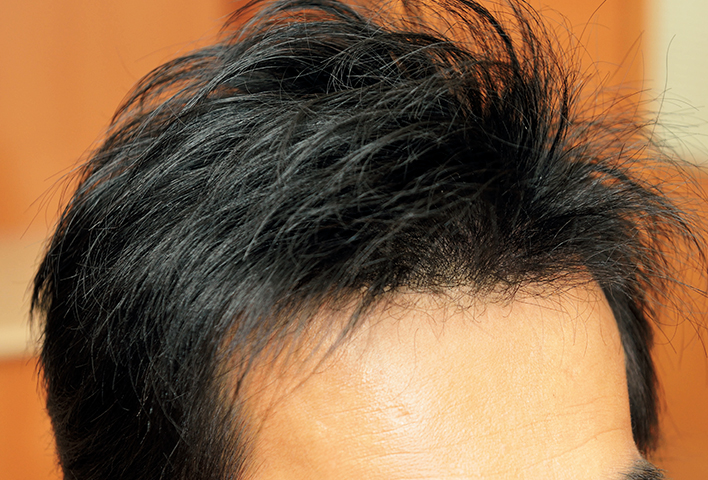 POINT02: Naturalness
It is so natural that no one will know or notice.
Even the hairline looks very natural. No more worries about rain, strong wind or accidental falls. Aderans makes each of our wigs to our best effort and highest quality. You need to wear one of our wigs to really understand it.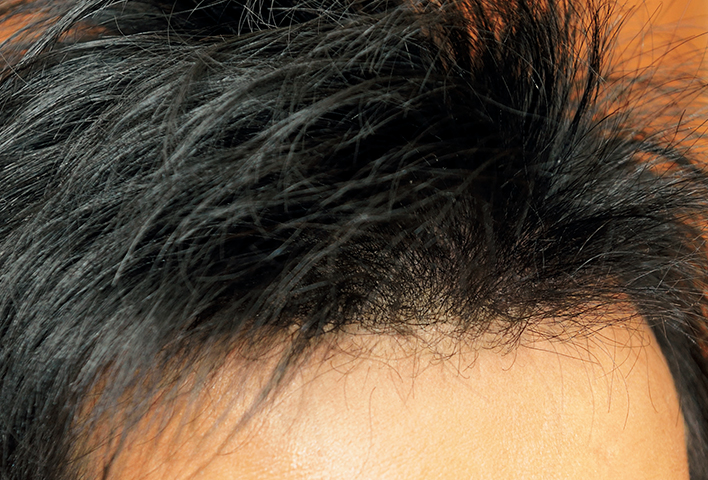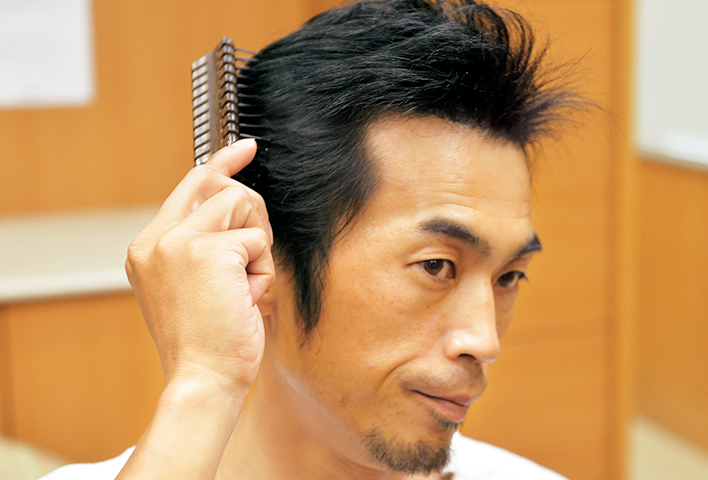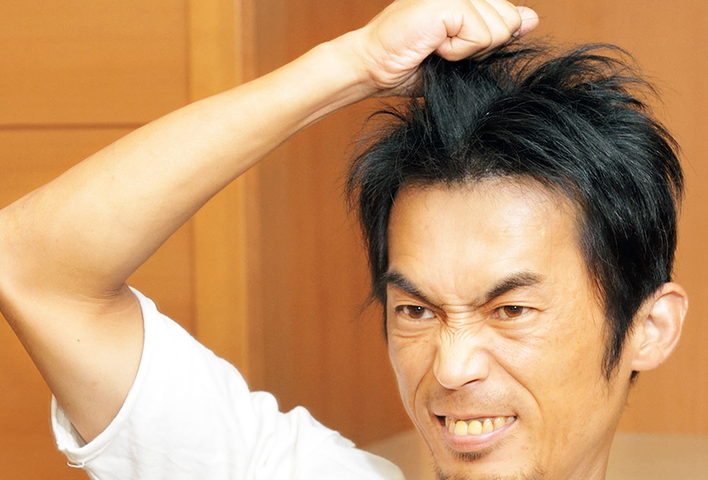 POINT03: Fit
Highly breathable and comfortable
A comfortable fit is key.
Our wig bases are made of materials with superb breathability, so it will not feel stuffy even when you sweat. Over 30 base materials are available to suit your needs and preferences.
POINT04: Hair Quality
Whether it is the texture or lustre, our exclusive Cyberhair
and Vitalhair just feel like natural human hair.
Aderans wigs are primarily made of advanced artificial hair, exclusively developed by ourselves.
One of the remarkable advantages of Cyberhair and Vitalhair is their durability. Our latest artificial hair has moisture absorbability 7 times more than the previous generation, so our wigs remain fresh for an extended period of time.
Cyber Hair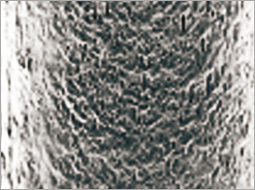 Vital Hair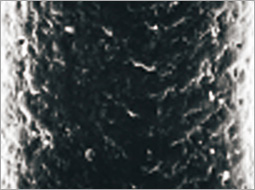 Natural Hair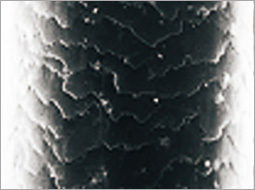 Standard Synthetic Fibres
POINT05: Hair Colours
A colour close to your own is a good start.
A comfortable fit is key.
There is a huge range of colour options. If you are thinking about black with a natural sheen, for example, we have 30 choices for you. Our Consultant will guide you through to pick the most suitable colours, texture and volume for a natural finish. Salt & Pepper or just grey hair is achievable. Our advanced artificial hair has outstanding light fastness so they will not easily fade due to sunlight. You can even decide on the hair texture to match your own for total harmony.
POINT06: Craftsmanship
Each of our wigs is made with huge attention to detail by skilled
workers so the hair flows and moves naturally.
An average-sized Aderans wig is made of 30,000 hair strands, hand-tied one by one by our skilled workers. A wig of a slightly larger size can easily use 100,000 strands of hair.
V Plantation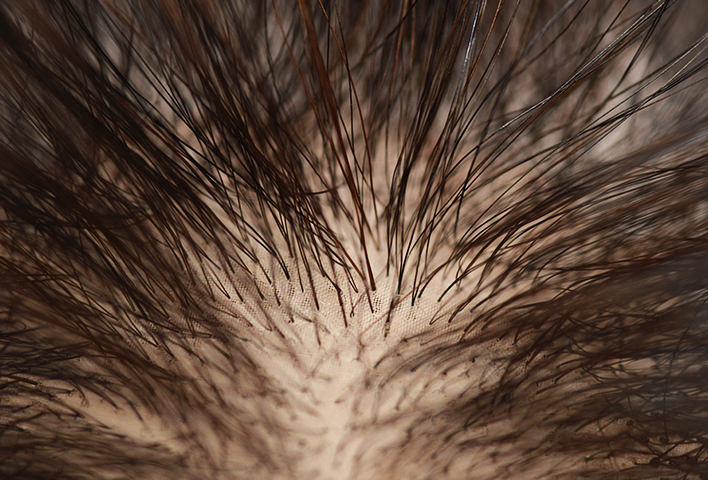 Pull-through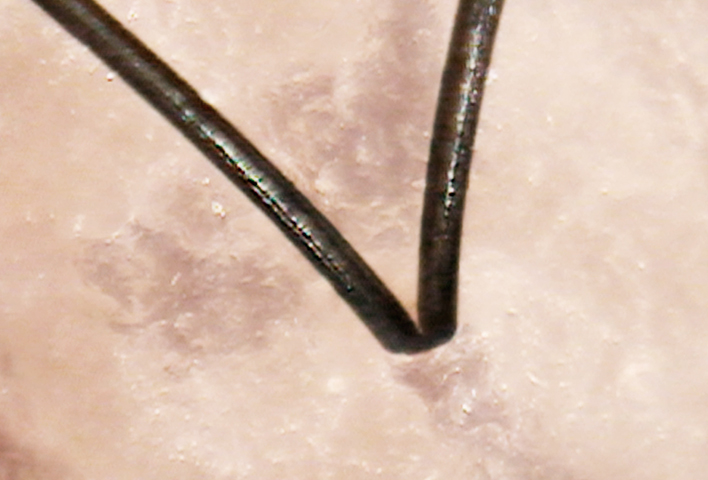 POINT07: Parting & Centre Point
Various hair tying techniques are used for their specific strengths
so the wig will look very natural from every angle.
Hair tying techniques are exceptionally important, at the parting and centre point.0 We take precise measurements of a customer's hair directions and centre point position and then recreate them in a wig. Customers can even specify how 'tidy' or 'messy' they would like their parting to be.