MEN'S SERVICE
Hair Evolution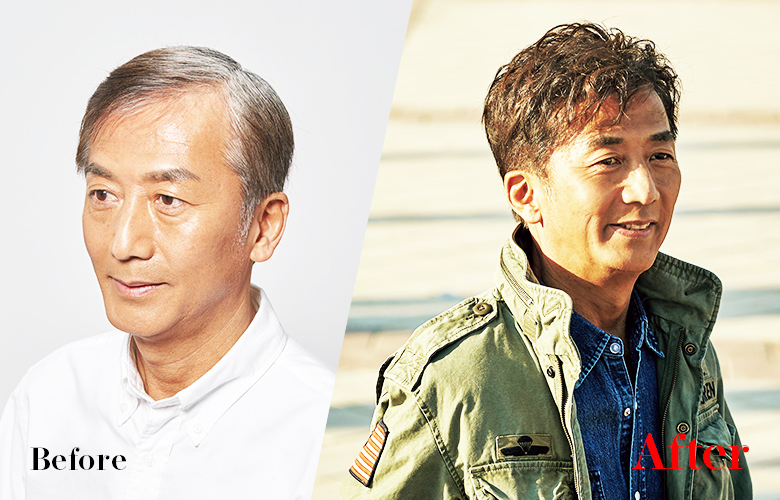 Feather light, Natural and Comfortable!
This is Aderans.
Our artificial skin is ultra thin, light and comfortable. Hair is hand-tied exquisitely. The result is a recreation of your original hairline.
POINT
The hairline is so natural that even follicles are mimicked.

The closer to the forehead, the finer the hair is used. Hair is tied on by single strands and together with a wavy edge, a natural hairline of perfection is achieved. Our wigs look so real that even scalp analysing equipment is fooled. Totally natural, whether it's the parting or the centre point.

Advanced Hair Tying Techniques.

Hair is hand tied on our newly developed, specially constructed, ultra fine base by skilled workers. Using our 'Pull Through' technique where the hair on the first (bottom) net is pulled through the second net, the appearance looks like 2 strands of hair growing out of a follicle. Incredibly realistic and totally undetectable.

Shampoo and style as your wish.

With a new attachment method, you can wear a Hair Evolution wig continuously, even going swimming and playing active sports. Feel free to wash your hair every day! Blow dry, like your own hair. Style as your wish.
STYLES
For those who enjoy sports
or tend to sweat easily…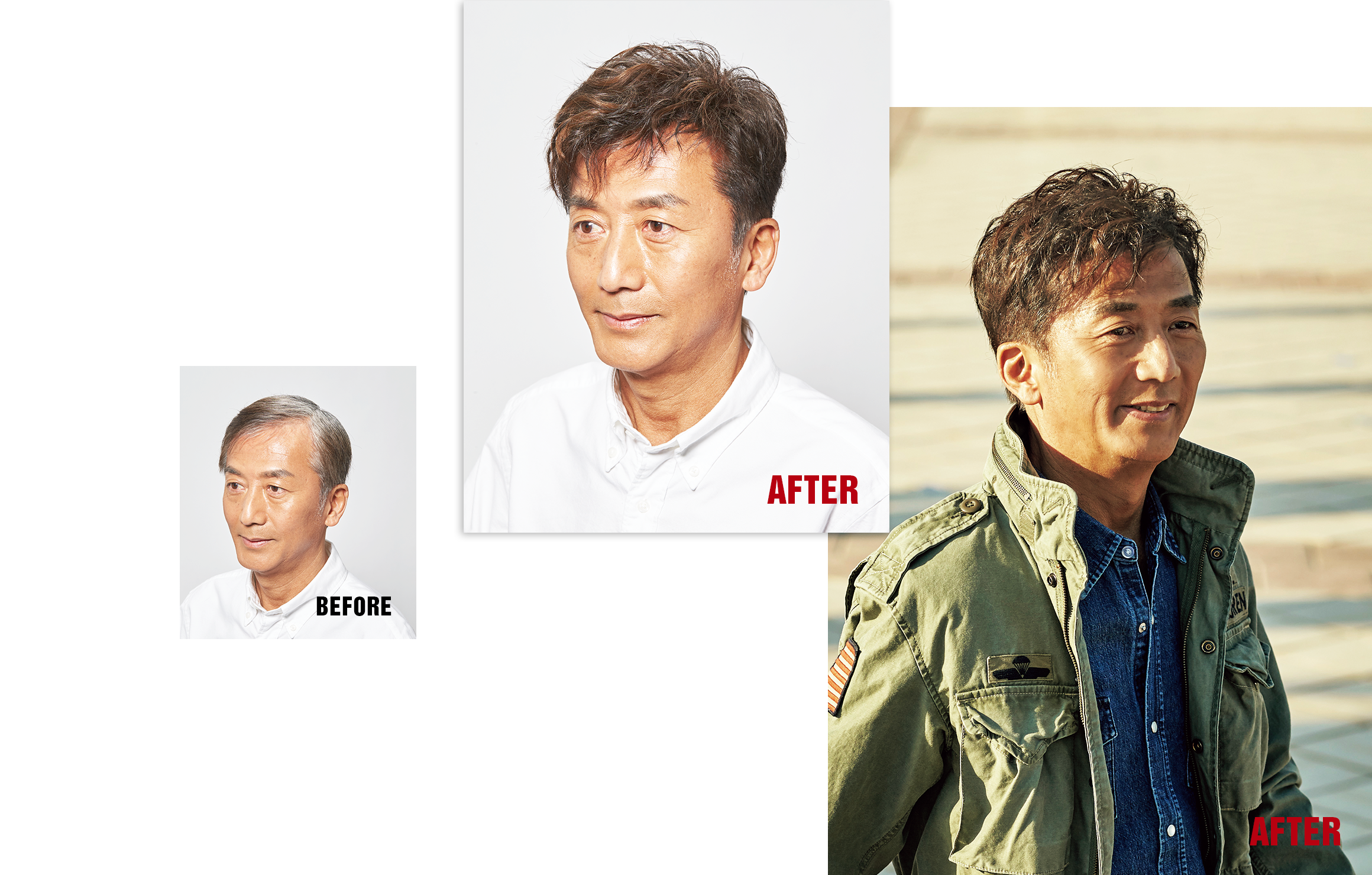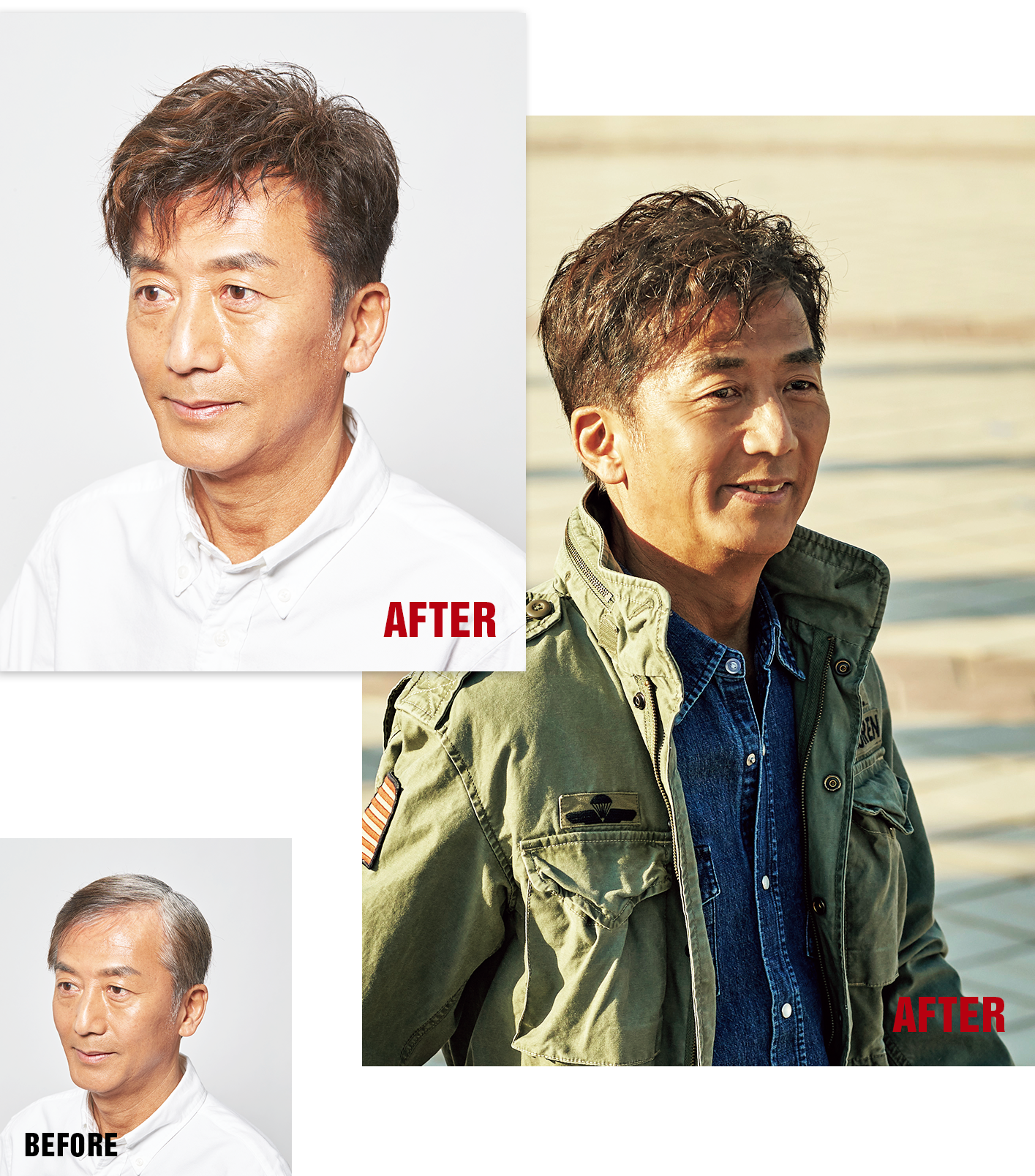 STYLE 01
For those who prefer an extremely light wig or make use of your own hair…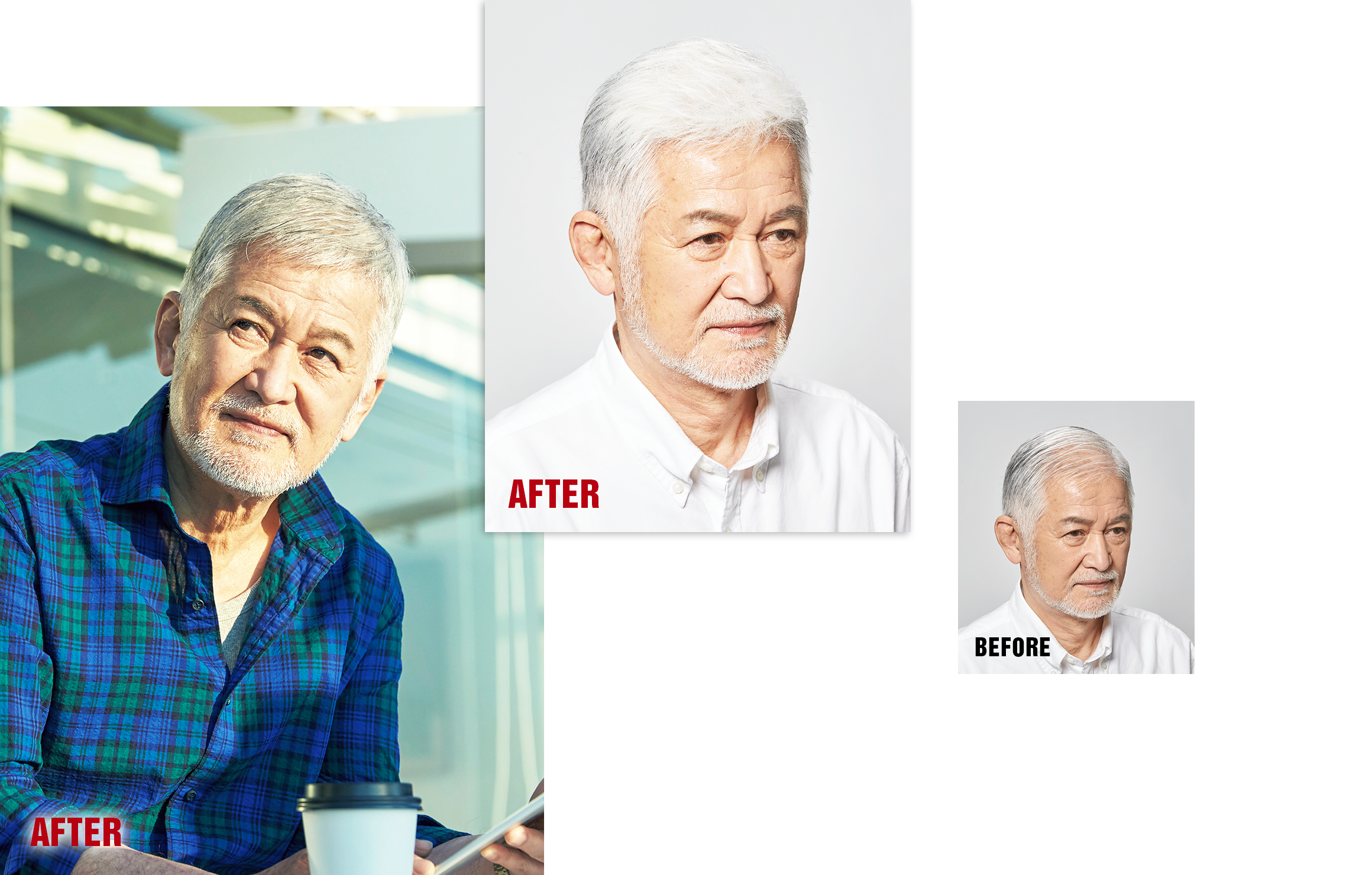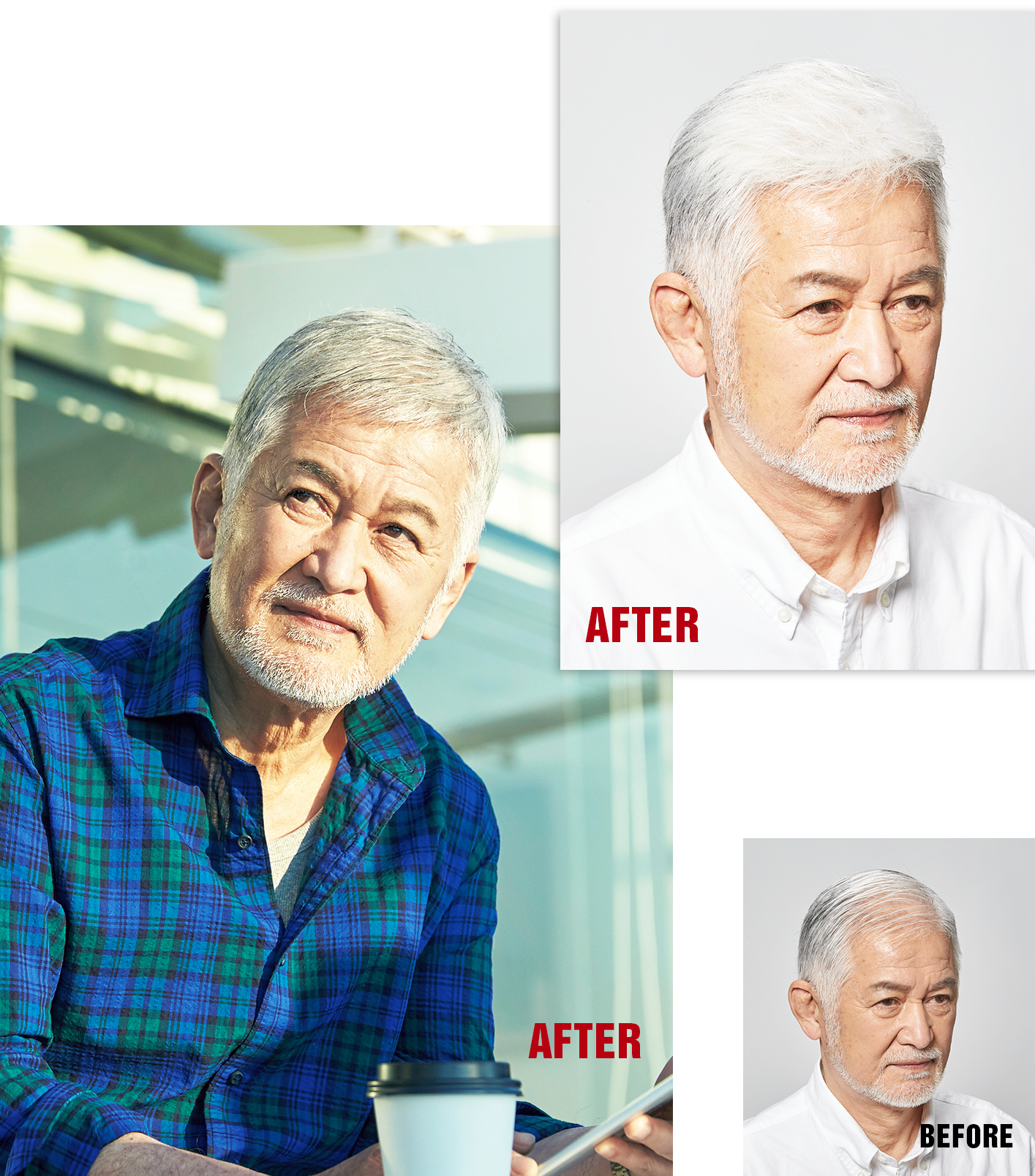 STYLE 02
VOICE
Hair Evolution USER'S VOICE
Even short styles are surprisingly great!

The hairline doesn't show even when the hair is short! It's really helpful. I can wash my hair freely after playing baseball or other sports and style it with products for work. Whether it's 'on' or 'off', I am happy with my hair now!

Mr F.M

Peace of mind

It's very light, so even when it's my first time to wear a wig, I feel confident and happy. No worries about strong wind or rain either. Even I can't tell it's a wig!

Mr I.M

Now I can enjoy sports fully!

It works for any occasion and it's very important. The attachment method is easy. In short, I love it! It still stays fresh after I play sports or stay outdoors for a long time.

Mr I.T