MEN'S SERVICE
Men's Aderans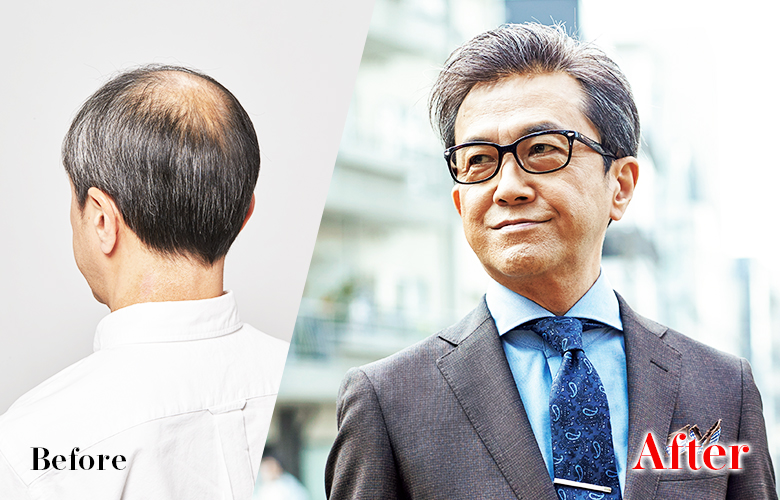 Custom Made Wigs –
it's all your call!
You can decide whether you want more volume at specific areas or overall, in addition to hair directions, colours etc. We are capable of recreating even the finest details of your original or desirable hairstyle and producing a wig that meets each and every need with our advanced technology and craftsmanship.
STYLES
Nothing but the best!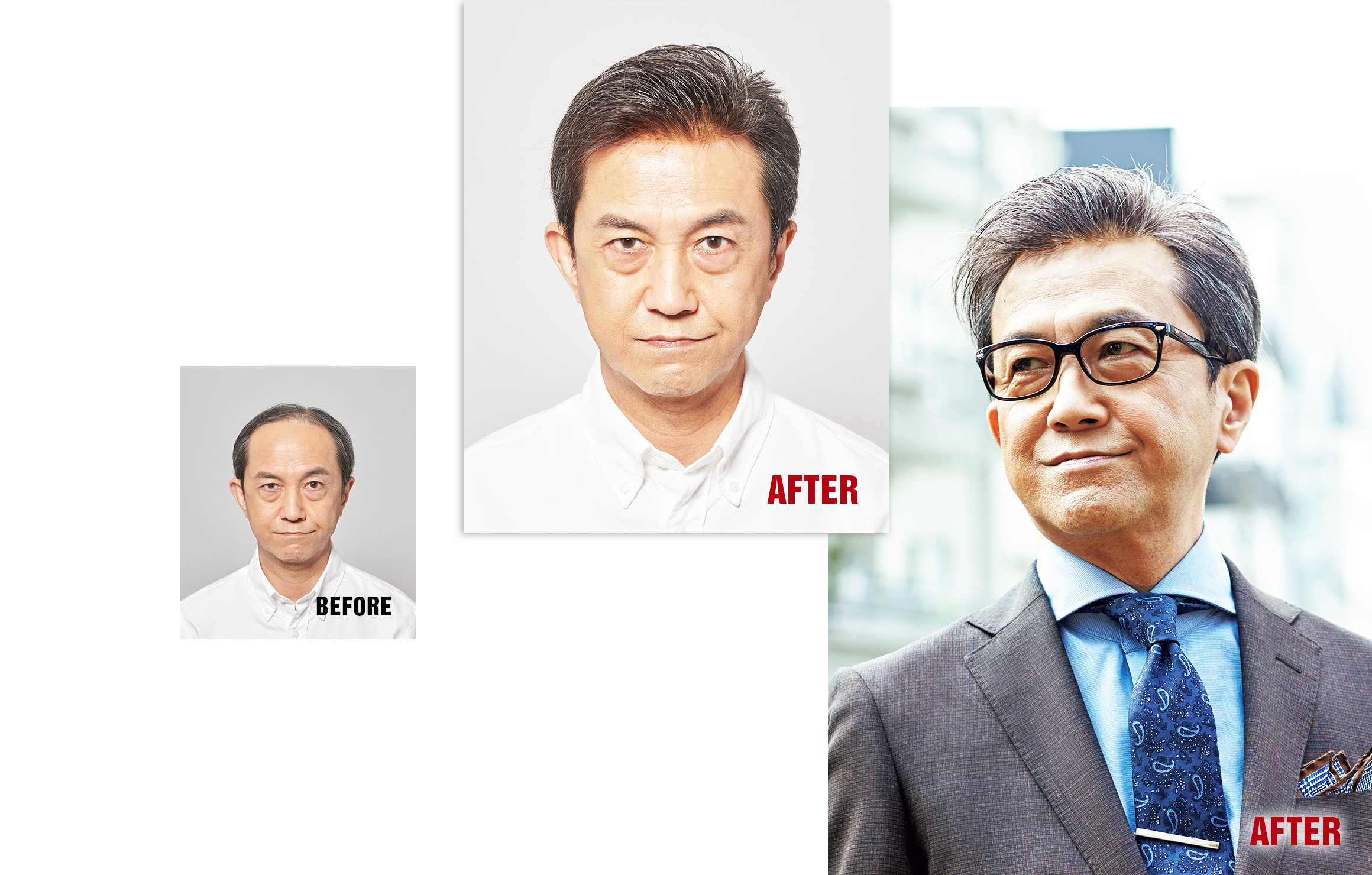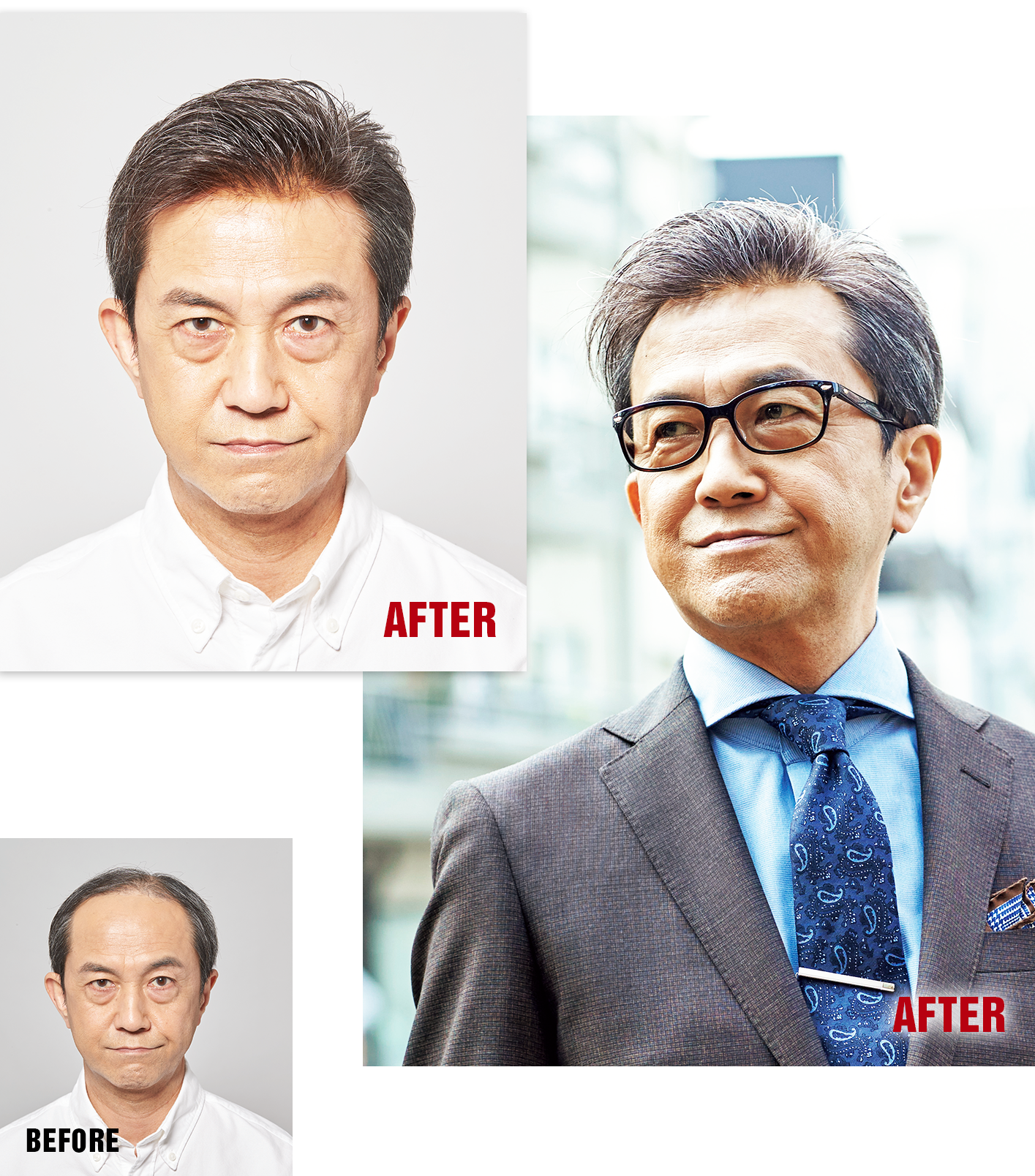 STYLE 01
Even the finest details are recreated.
Long term user.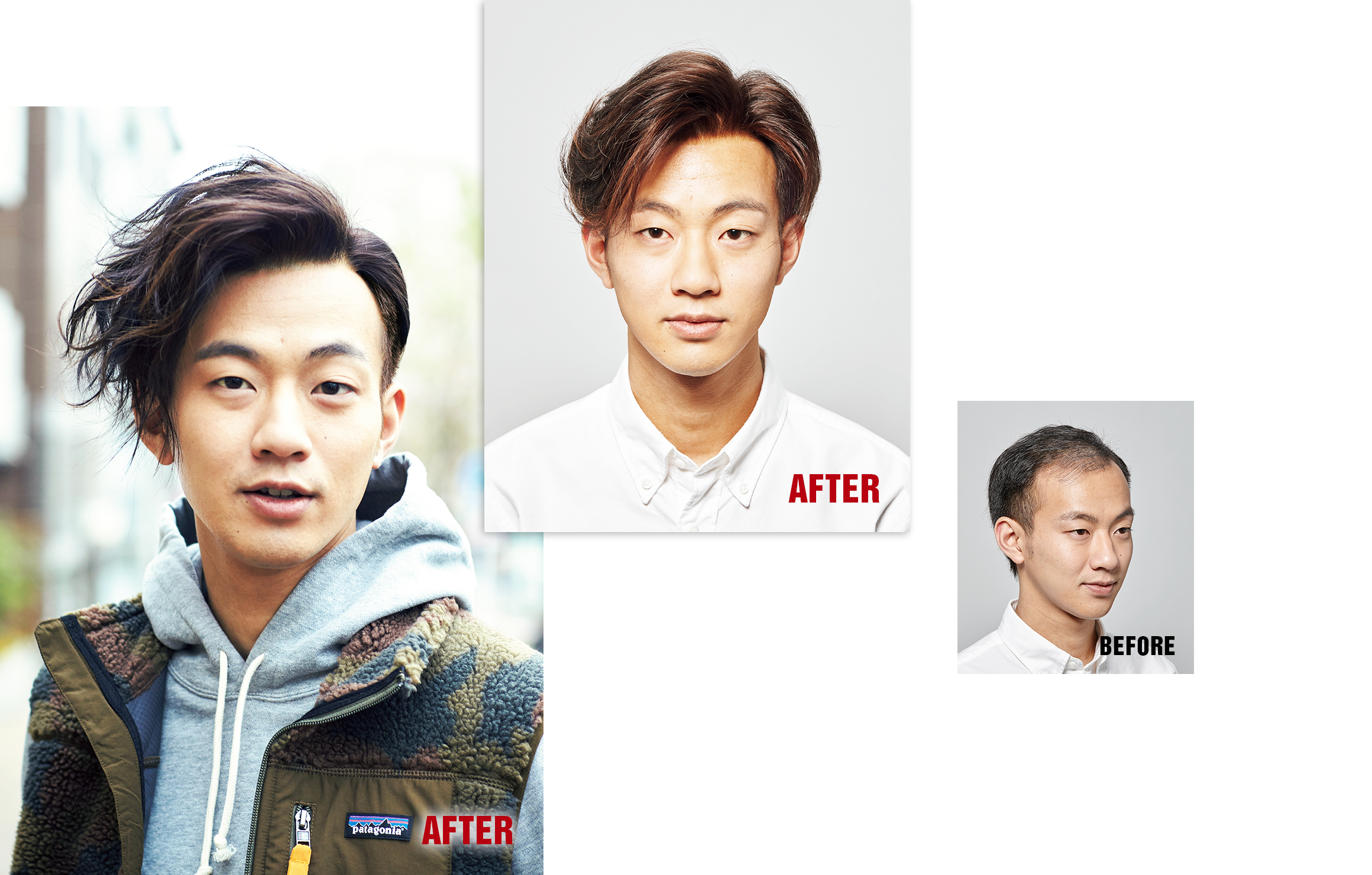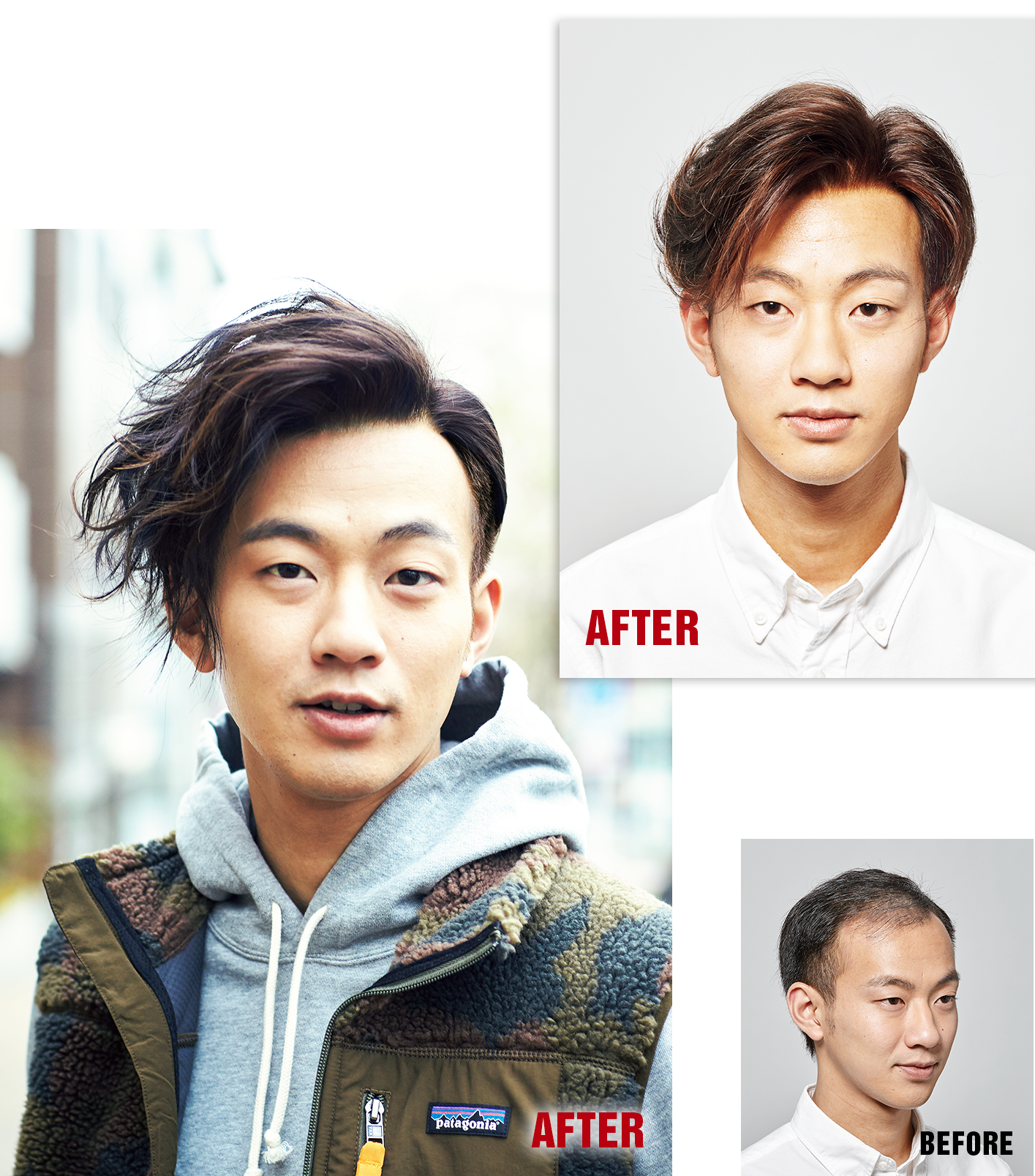 STYLE 02
POINT
Partial or Overall Hair Integration.

Men's Aderans Custom wigs are made according to the individual specification of the customer for an unique and best fit. Volume can be added at specific areas or overall. Hair lengths, directions, textures, colours etc are all your decisions. It is a 100% custom-made service.

Artificial hair or real hair,the choice is yours.

From the hair fibre to the wig base, attachment method and style, all is done according to your preferences. Your lifestyle is also taken into consideration. The custom made wig we produce for you is unique, personal and highly functional at the same time.

Custom made wigs – a product of all Aderans advanced technology

Aderans places great importance on R&D and have developed a wide range of materials to meet every request of our customers. Any hairstyle is possible. Cyberhair or real hair. From hair and net materials to the hair colour and texture, we are capable of matching it to perfection. Want to mix in grey hair? We can certainly do that too.

A variety of wig bases

There is a variety of wig bases: the net type, the highly breathable type, the skin type, the moisture absorbent and fast drying type and so on. Our artificial skin is as soft as human skin and it is very durable too.
VOICE
USER'S VOICE
Even short styles are surprisingly great!

The hairline doesn't show even when the hair is short! It's really helpful. I can wash my hair freely after playing baseball or other sports and style it with products for work.
Whether it's 'on' or 'off', I am happy with my hair now!

Mr F.M

Peace of mind

It's very light, so even when it's my first time to wear a wig, I feel confident and happy. No worries about strong wind or rain either. Even I can't tell it's a wig!

Mr I.M