MEN'S HAIR TREATMENT
CARE SUPPORT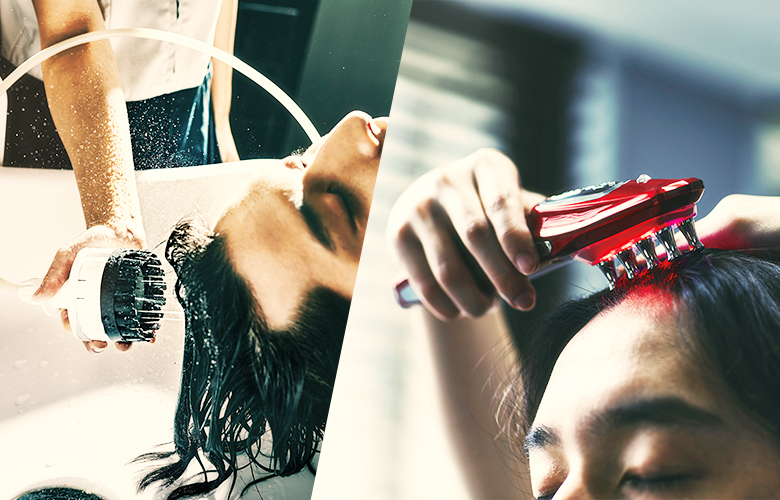 Our scalp and hair care will make sure you are satisfied with the areas you care most about.
Hair and Scalp Care refers to a system which supports the hair growth during its natural growth cycle.
Routine and frequent scalp check, having a comprehensible support system for the customer's hair and scalp maintenance.
*Results may differ among individuals
POINT
At Aderans, we are in the midst of launching "Professional Strength",
a treatment which is targeted for improving Scalp treatment.
1

Promoting Research and Development

Aderans' R&D team works with university research institutes to study various hair-related issues and conduct clinical trials.

2

Adequate professional hairadvice

Our head hair dresser is qualified as one of Japan's best.

3

Comprehensive development of Beauty Consultants

Constantly training and educatiing beauty consultants that meets our company's standard.
▶ POINT 01

Winning through quality

Guests can relax in the comfort of our salon, while enjoying our newly developed "clean hair and scalp care set", administered by Aderans' professional technicians.

▶ POINT 02

Japanese Research,
Japanese Production

We use Aderans' recommended "clean hair and scalp care set". Not only do we carefully select all the ingredients, but we also make sure not to irritate the scalp.

▶ POINT 03

Experience the latest in Japanese technology

Customers can enjoy the benefits built up over 46 years of experience in developing various products and technologies in Japan.

▶ POINT 04

Helpful knowledge on the topic of hair regeneration

From growth to development and hair loss, there are three stage in a hair's life cycle; the Growth Phase, Catagen Phase and Rest Phase. Hair regeneration normalizes "the hair growth cycle" to support clear hair and scalp care.
SERVICE
Major procedures of 'Scalp Treatment' and 'Intensive Scalp Treatment'.
Application of cleaning agent together with steam treatment

We use the cleaning agent and steam treatment to ensure proper hydration and at the same time allow the dirt to be secreted.

SCALP DEX

Using a strong water jet and effective carbonated scalp spa, the dirt clogged pores are cleaned before shampooing. By using a specific frequency and speed, we are able to give rise to a comfortable scalp experience.

MORE

Shampoo & "Nano-pack"

Scalp conditioner is applied with steam to aid absorption.

HAIR REPRO Z

We use Iontophoresis and the latest pulse light, AD-DPE to enhance scalp health. Pulse Light MFIP is a trademark of Artistic & Co Pte Ltd.

MORE

KARUFINA

WUsing compressed air, we deliver a complete head massage that cannot be recreated by human hands.

MORE

Application of Essences &
Anti-stress SPA

Choose from a selection of 2 ready-made essences. The selected essence will be applied to your head during our relaxing head massage.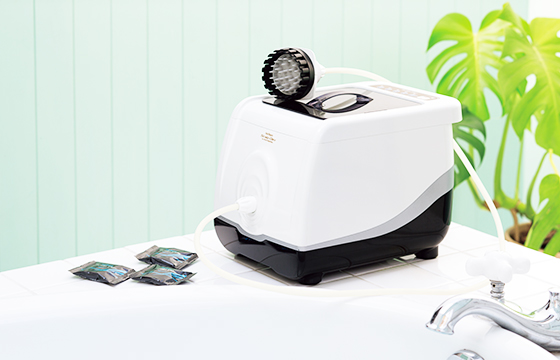 SCALP DEX
Dirt and grease are removed. The scalp and clogged pores are cleansed. Our DEX Spa is a totally different experience from everyday shampooing. With 4 different speeds, the jets of carbonated water provide stimulation to the scalp.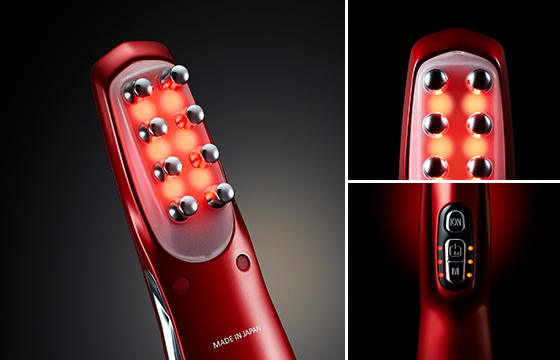 HAIR REPRO Z
We use Iontophoresis and the latest pulse light, AD-DPE to enhance scalp health. Pulse Light MFIP is a trademark of Artistic & Co Pte Ltd.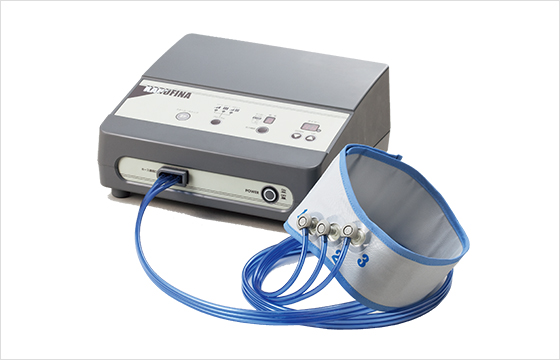 KARUFINA
The scalp is tightened and relaxed alternatively by 3 phases of compressed air for a thorough head massage.

FLOW
Scalp Analysis
Cleanse and Steam
Scalp DEX
Shampoo and Condition
Blow Dry
Hair Repro Z
KARUFINA
Apply Scalp Lotion
Relaxation Massage (head)
Relaxation Massage (shoulders)
Hair Styling
SALON
Private and Stress-free Rooms
01

All treatment takes place in a private room out of concern for client privacy. As a result, all treatments are appointment-based.

02

To avoid embarrassment or disappointment, please make an appointment before your visit.

03

Our stress-free environment coupled with our excellent service provide the best conditions for hair treatment and customer satisfaction.
Exclusive Equipment
Using the latest technology to achieve the most effective results !
With [Scalp DEX], a high pressure jet of carbonated water washes off dirt and enhances the penetration of chemical and biological agents for better absorption of [Hair Repro Z]. [Morbido Steam] uses fine particles from steam to moisturize and give hair a natural shine. Usage of these machines and their advanced technology is what achieves impressive results.
SCALP DEX

Hair Repro Z

Morbido Steam

KARUFINA