6 OCT 2021
Suffering from Hair Loss
Your hair is shedding and lots of it cling to your hands in the shower?
It's a terrifying moment in which you start thinking it is a common phenomenon, or whether there is something wrong with you.
You even wonder how many hairs falling off is normal per day? It's normal to loss between 50 - 100 hairs a day.
Hair Loss can be brought on by many reasons,
such as change in diet, pregnancy, illness, mental stress, improper hair care, excessive weight loss, long-term computer use etc.
On top of the common reasons mentioned above, hormone imbalance/disorder as well as excessive exposure to sun can also be the main cause of hair loss.
 All of us will experience some degree of hair loss in our life.
Therefore, taking good care of hair & scalp is a BIG THING! It can help improve hair loss problems.
At Aderans, WE CAN HELP YOU !
Here you'll experience the high-quality haircare products and hair growth devices developed by Aderans  Haircare experts.
In our hair care treatment course, we aim to level up the healthy hair lifecycle while bringing back the elasticity, bounce, and strength to your hair.  First, we'll walk you through a consultative approach to your specific needs. Then, we'll apply our in-house botanical & natural hair care products without adding any chemical nasties. Moreover, you will experience our cutting-edge Hair Growth Devices with LED Red Light to encourage a healthier scalp gently for new hair growth. Last but not least, it is PAINLESS!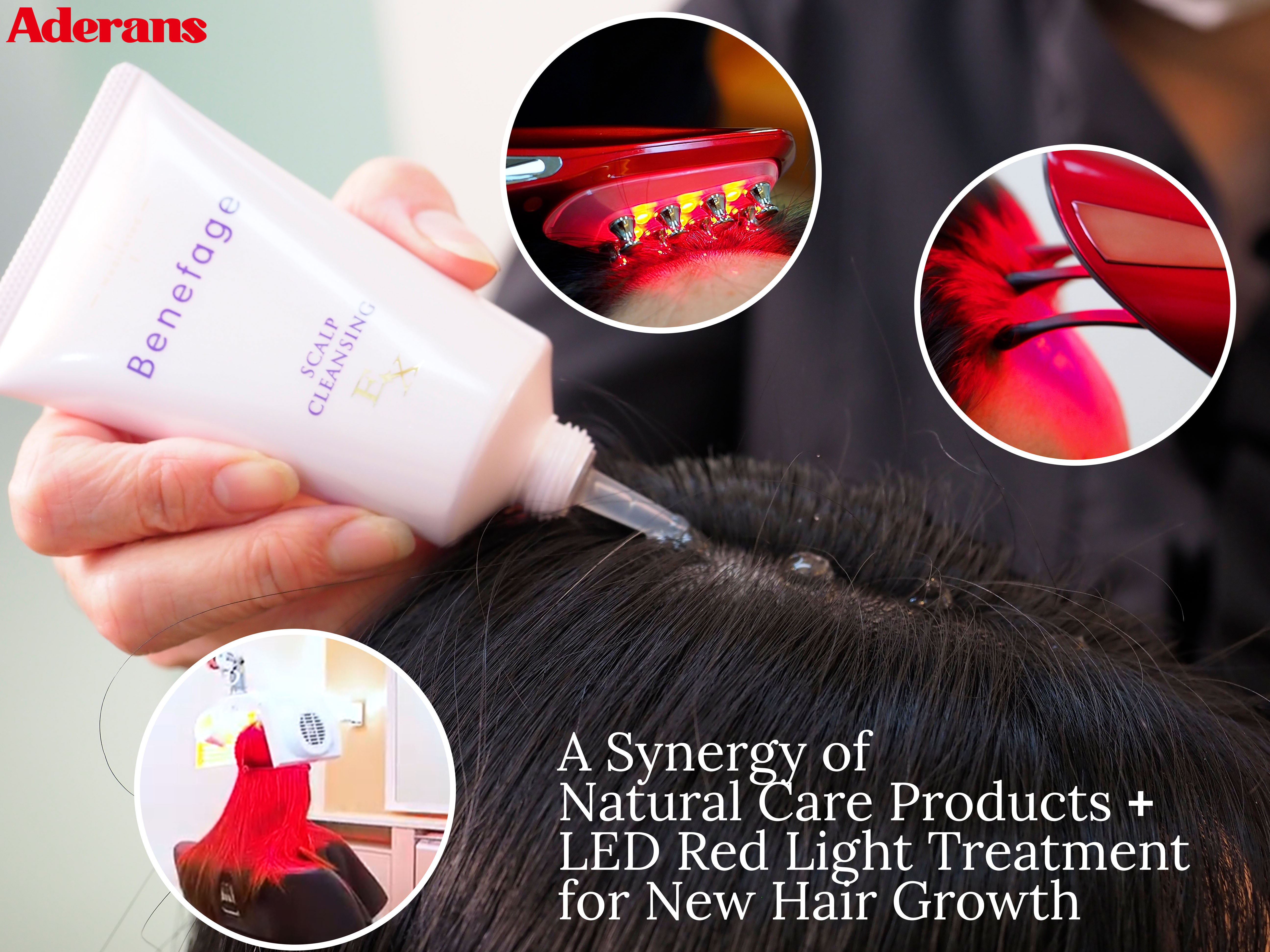 Interested? It's suitable for Men and Women !!
Please contact us at +65 9172 3305 (Whatsapp) or fill out application form to have a try :)
We're opened from Monday - Sunday 10:30am - 7:30pm and closed on every Tuesday & Public Holidays.
Address: 360 Orchard Road #02-03/04 International Building